If you want to help support me on my travels you may send me some moolah via Paypal
I'm not working at a jobby job right now, so anything helps. Thank you.
Dateline: Wolf Flats Area outside of Idaho Falls
I left Paul Wheaton's place in Montana on Monday 9/20/21 and made my way towards the Idaho falls area.
My goal is to get to Big Bear Lake CA. I didn't want to drive more than 5-6 hrs per day so I decided to find campsites along the way.
Before I left I used ioverlander.com to scout out a good spot. I stumbled on this campsite at Wolf Flats. It looked very promising.
As I made my way out of Montana, which was getting pretty rainy I decided to buy new windshield wiper blades and wow what a difference that made. I also picked up a water filtration thingamajigger. I knew that I would be heading into some desert like territory and having clean water might be an issue.
I also noticed that Montana's rest stops are WAY better than Washington's. (except for the one with the jailhouse toilet) And yes, those are completely private stalls in the picture.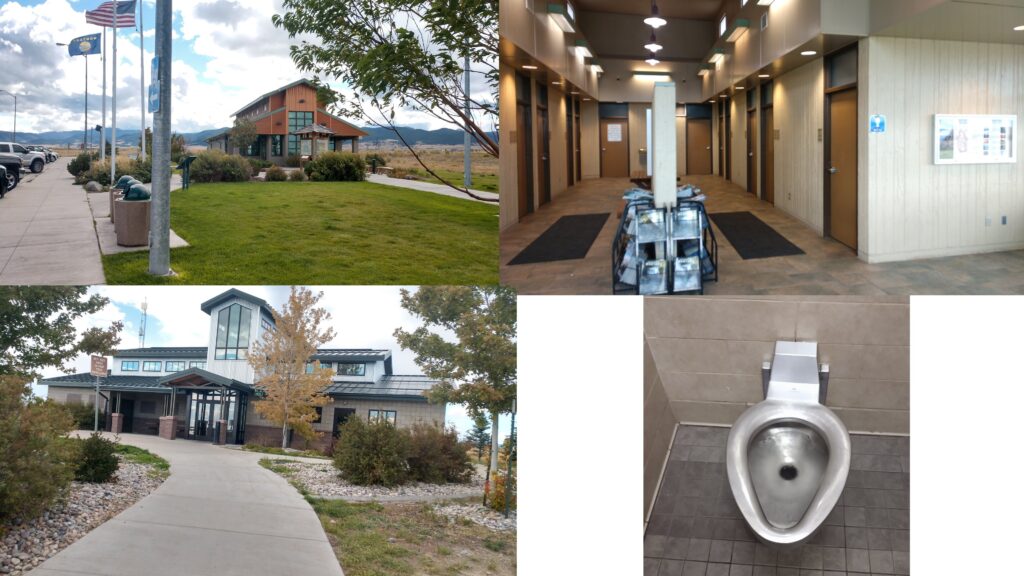 When I arrived I was completely surprised that the campsite was even better than ioverlander said. This area is awesome, right on the Snake river. Lush vegetation all over. A beautiful cliff (escarpment?) nearby. Sunsets and sunrises painting the area in wonderful colors that I wish my camera could capture.
I love this area near the river. Outside the river area it's your typical sage brush dessert, which kinda sucks. But near the river, it's like a whole new world. If I could buy property here I definitely would.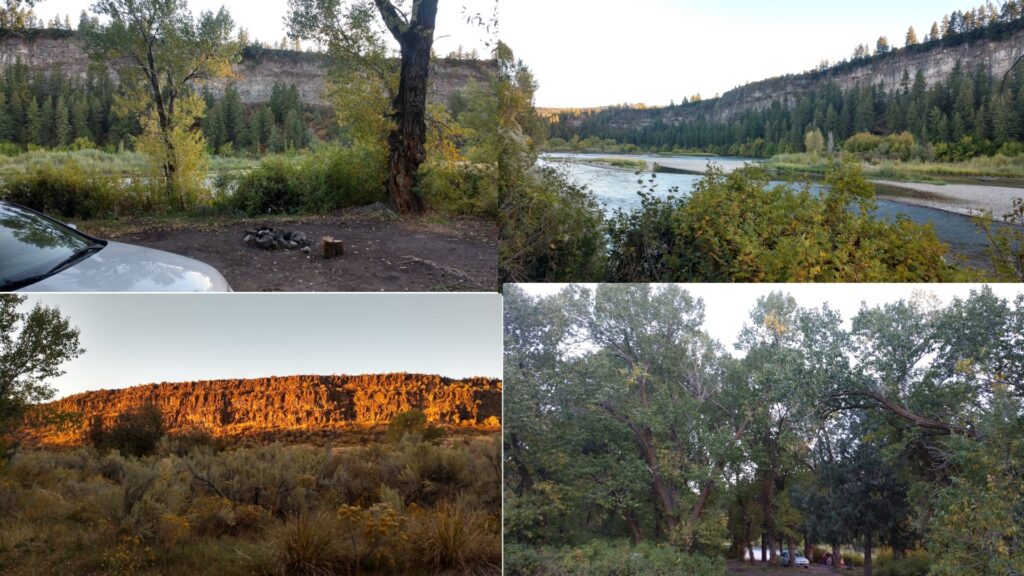 First thing I did in the morning (after the usual hygienic rituals) was to drive about and raid all the empty campsites of unused firewood. I gathered plenty of wood for the next 3 days. I ended up leaving quite a bit for the next campers.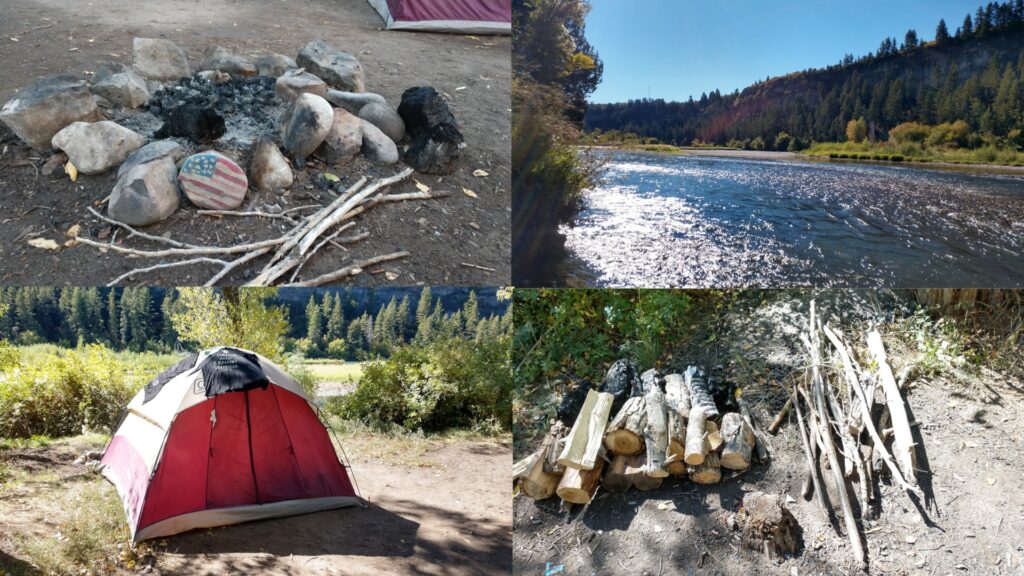 I tried fishing for a bit, thank God that I'm not depending on fish for food 'cause for some reason I cannot catch fish in a barrel. My dad, by brother Alex and my son Cody are all great fishermen, but for some reason I never was able to figure it out, but I'll keep trying 'cause I love me some fish to eat 🙂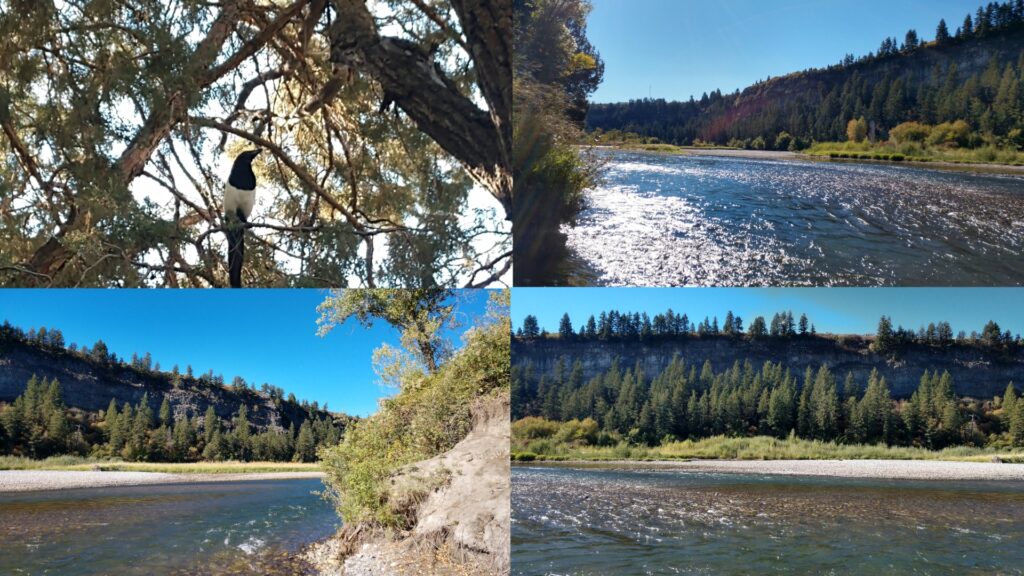 During my stay, the moon was full and lit up the area quite nicely. It was beautiful. I wish I had a real camera that could capture what it really looked like.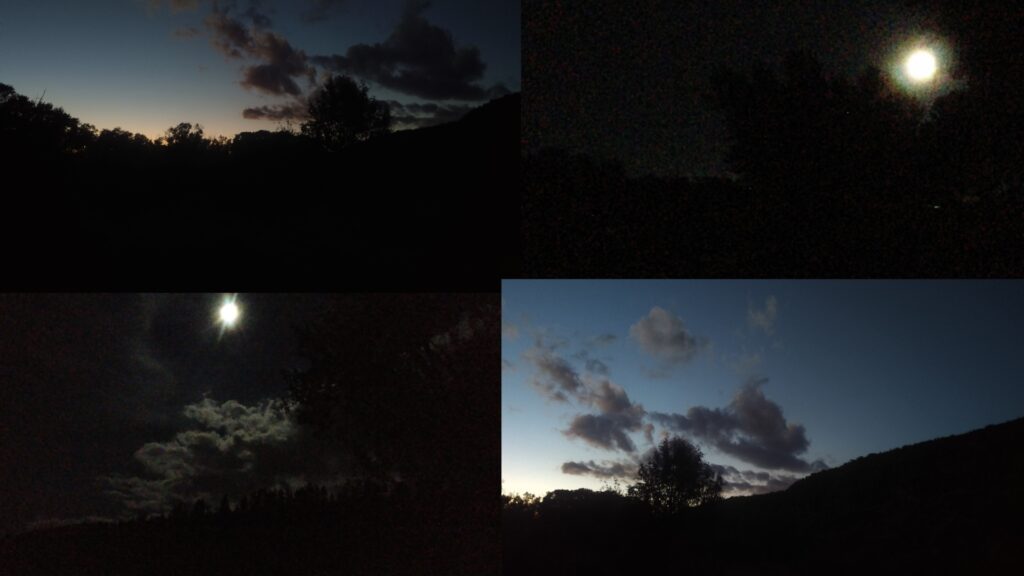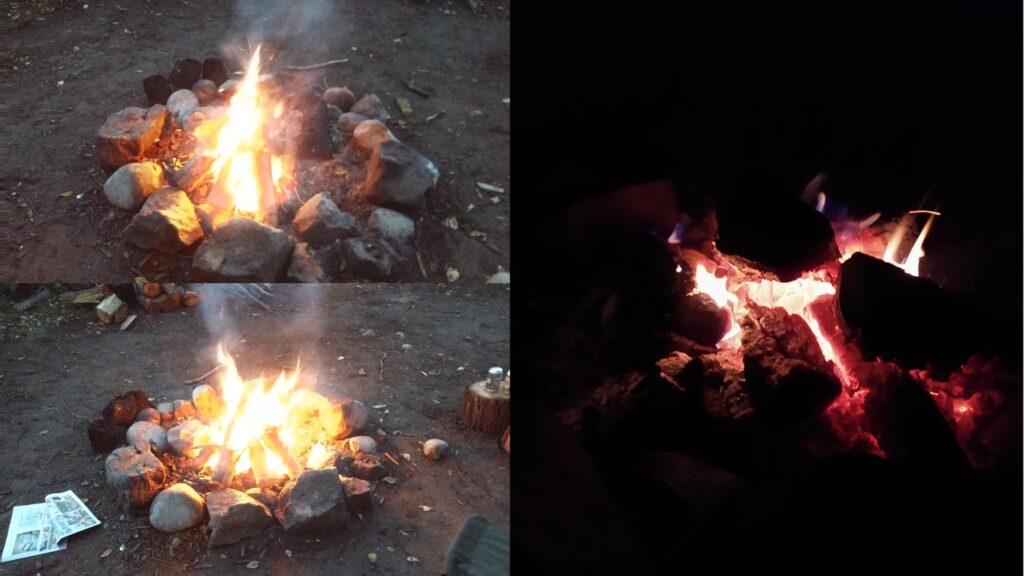 While I stayed here I finished recording my Intro to Bitcoin podcast and shot a bit of a rant in the woods video, inspired by Luke Smith.
I went into town to find some internet and got extremely frustrated with both Walmart and Starbucks wifi as they don't seem to want to play nicely with Linux laptops. What ended up working really well for me was going to the library (duh). They had great wifi which allowed me to plan the next leg of my journey.
I want to make it to Big Bear CA to visit with some friends that I haven't seen in about 20 years. I noticed that Las vegas was right in my path. I didn't think that there would be any good campsites around or near Vegas (maybe I'm wrong). So I decided to find a spot in Utah to stay for a bit then I'd get a hotel in Vegas before finally making my way to Big Bear.
The idea of getting a hotel in vegas was very appealing to me as I would be able to take a nice hot shower. So far hygene hasn't been much of an issue as my campsite is right on the Snake river and private enough that I can bathe without scaring anyone, but even though the days are warm the river is cold.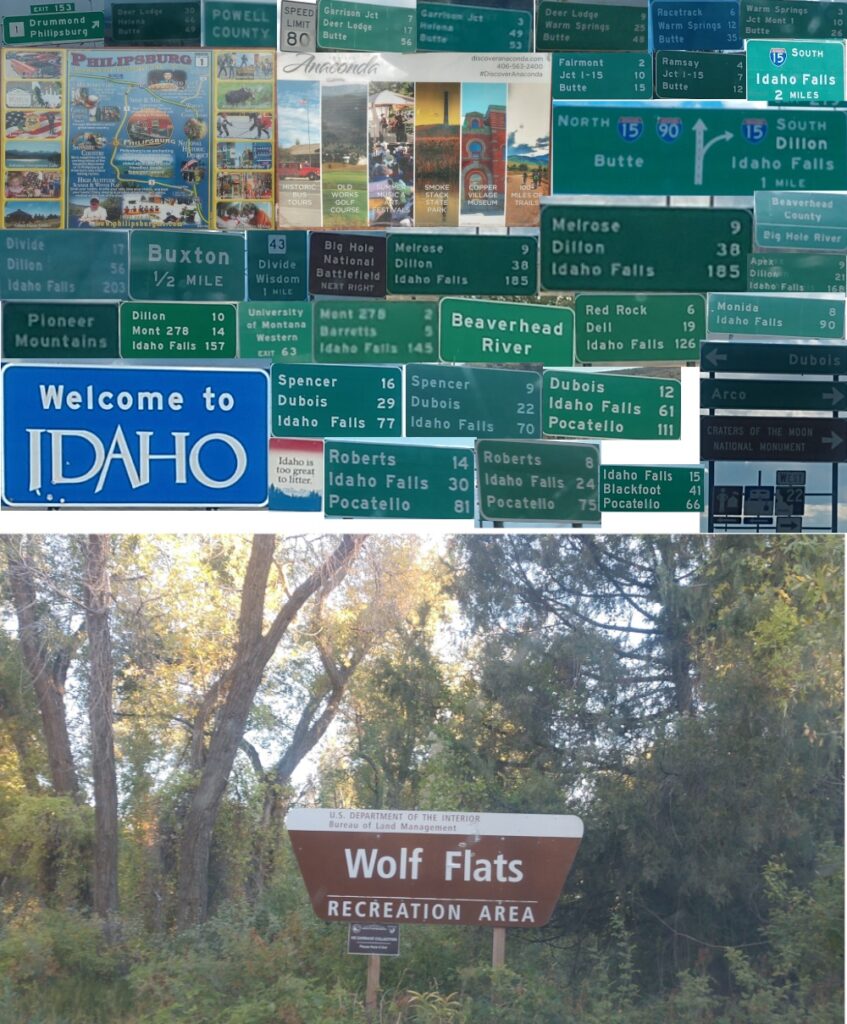 I found a promising campsite on ioverlander.com again, near Utah's Great Salt Lake (I'm definitely ).
Soon I will write all about my Great Salt Lake adventure….
PS,
What I've learned so far:
I may have over packed a bit. I probably didn't need to bring 4 laptops, 3 external hard drives, 3 keyboards, a myriad of cables, an electric guitar and about 50 lbs of canned foods. On the other hand, bringing my Merge VR Headset has been awesome for watching movies in my tent. I just stick my phone in it and It's almost like being in a theater.
Oh, and I should've brought a Hatchet but my ex-wife wouldn't let me. I would've brought a Chainsaw but my daughter wouldn't let me. (only a few people will get that joke) 🙂
I also wrote a page describing how you can help to support me on my travels, click here.
Special Thank You to my brother Miles who sent me $500 via Paypal! – See the Thank You Page
If you want to help support me on my travels you may send me some moolah via Paypal
I'm not working at a jobby job right now, so anything helps. Thank you.
---
All Walkabout Posts, in order
I'm Going on a Sabbatical
The Journey Begins
Intro to Paul Wheaton and his Permaculture Properties
Walkabout Update 2 Wheaton Permaculture
Walkabout Update 3 Wolf Flats Idaho
Walkabout Update 4 Great Salt Lake Area, Utah
Walkabout Update 5 Vegas and Fiddletown CA
Walkabout Update 6 Off Grid Living
Walkabout Update 7 Lots of Rain and a Deer Fence
Walkabout Update 8 I am Soon to be Homeless With a Mortgage