If you want to help support me on my travels you may send me some moolah via Paypal
I left my brother's place in Sultan, WA and headed for Wenatchee on Labor Day 9/5/21.
It turns out that trying to find a camp site on Labor Day is not such a good idea so I ended staying in the cheapest hotel I could find. The Travelodge, it cost me $75, nothing to brag about and was perfectly adequate for my needs. I spent much of the day playing my guitar at local parks. Wenatchee is a very nice town.
Next stop was Almira, WA to visit with my Aunt whom I haven't seen in many years. I had a good time BS'ing with her, her husband and my cousin. My uncle has some pretty impressive horses on his property. Unfortunately I didn't get a picture of his stalion.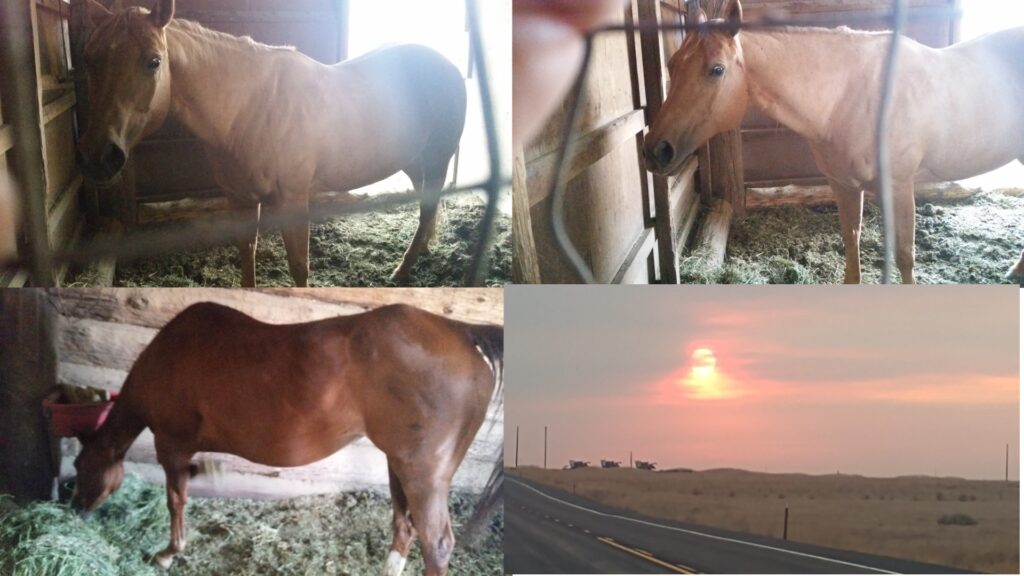 It was getting late and I started to think that I would have to sleep in my car if I didn't find a campsite. It turns out that I have no data service at all while roaming. My phone is an old Sprint S5 and apparently Sprint is going through changes. I ended up finding some wifi and using ioverlander.com (Thanks Josh) and thedyrt.com I was able to find a camp site at Roses Lake near Manson, WA.
When I got there it was dark and there were no signs indicating that camping was allowed. There was no one there so I just pitched my tent anyway and got some much needed sleep. In the morning I briefly checked out the lake before making my towards Missoula, MT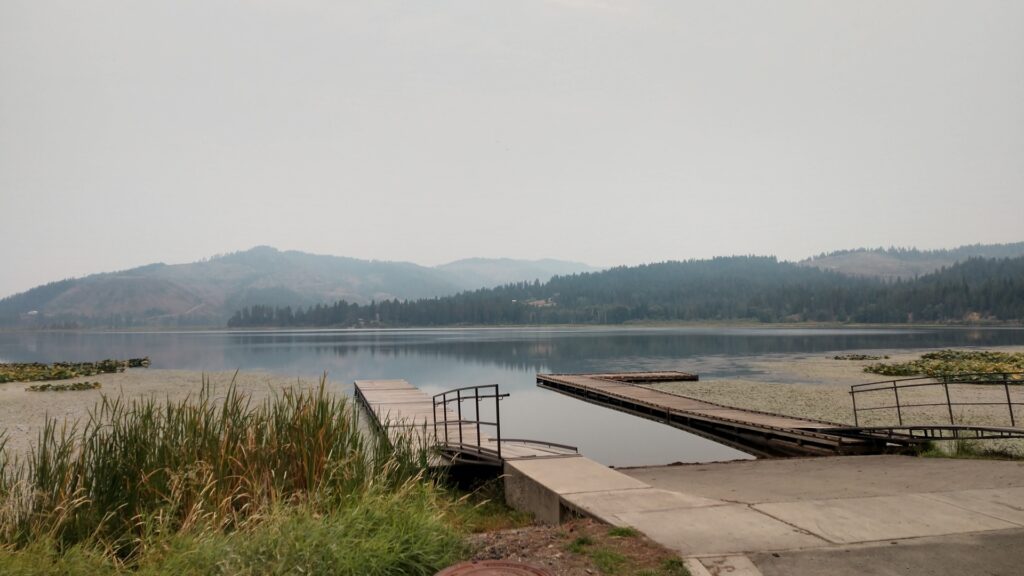 I then found a beautiful camp site just outside of St. Regis MT on the Clark Fork River. Set up camp, cook some spam and played my guitar along the river bank. I spent a short time fishing to no avail. Unlike my brother and my dad, I am not good at catching fish. I did catch a buzz though.
Later that day I had some neighbors arrive. I tried to offer them some salmon but they said they didn't like salmon (weirdos) Had a drink with them shot the shit for a few. When I explained that I was on a sabbatical of sorts one of them said "Oh, you're on a walkabout". I like walkabout much better than sabbatical. The next morning, made coffee, cooked some salmon, broke down camp and headed for Missoula to try to visit with Paul Wheaton at his Permaculture site.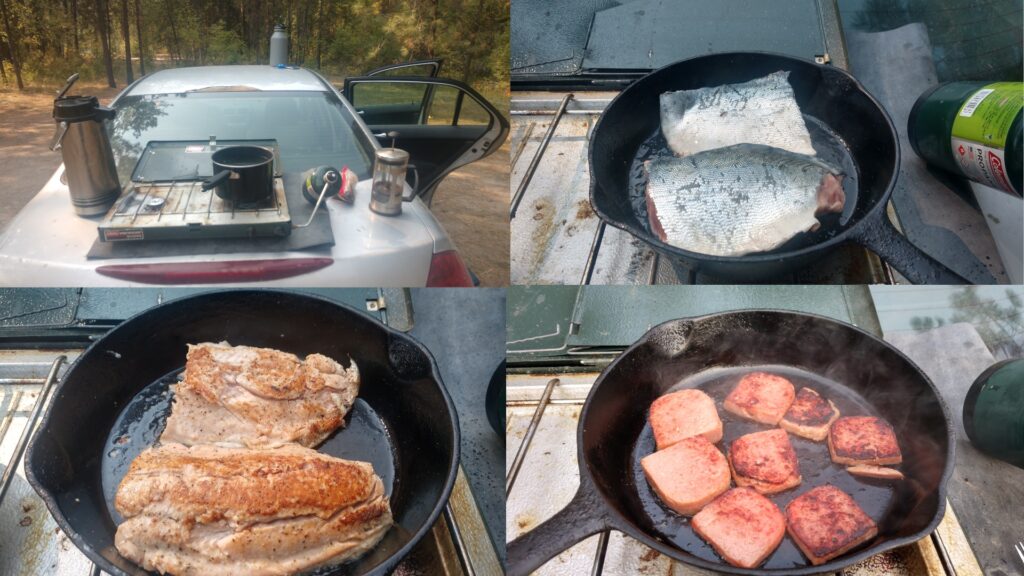 Once I arrived in Missoula I reached out to Paul and while awaiting his response I went to the local forestry service and picked up some awesome National Forest maps and went scouting for campsites. I found a potential site near Pattee Canyon which was not very good, but it was close to town. Later that afternoon I decided to scout out other areas, I ended up at Thibodeau campground, on the Black Foot River. Unfortunately it cost me $18. It was worth it but spending money isn't something I should be doing.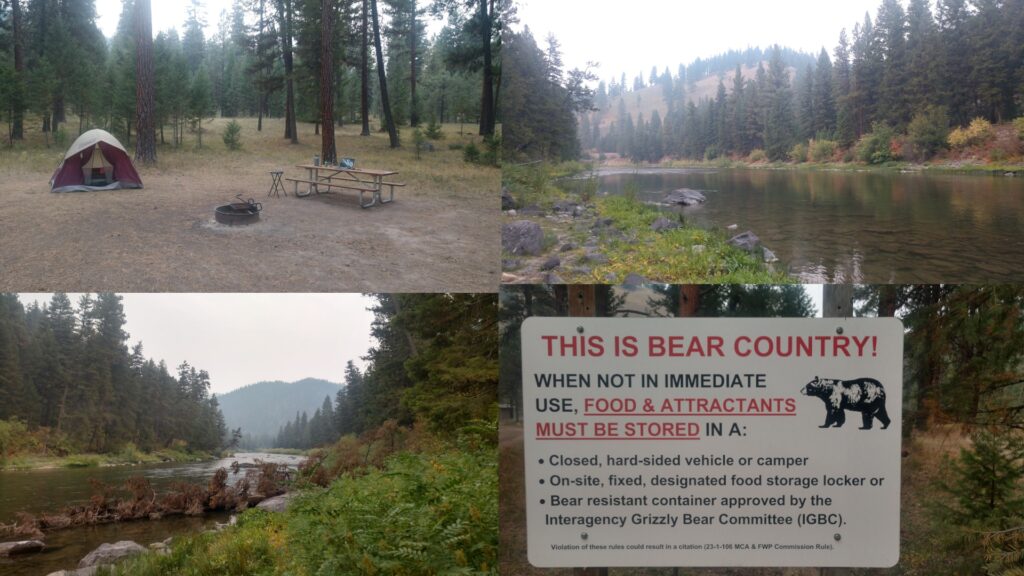 The next day I arranged to meet at Paul Wheaton's place. To be continued ……
My uncle Randy wanted me to post pics of signs as I travel.
Uncle Randy, Here's yer signs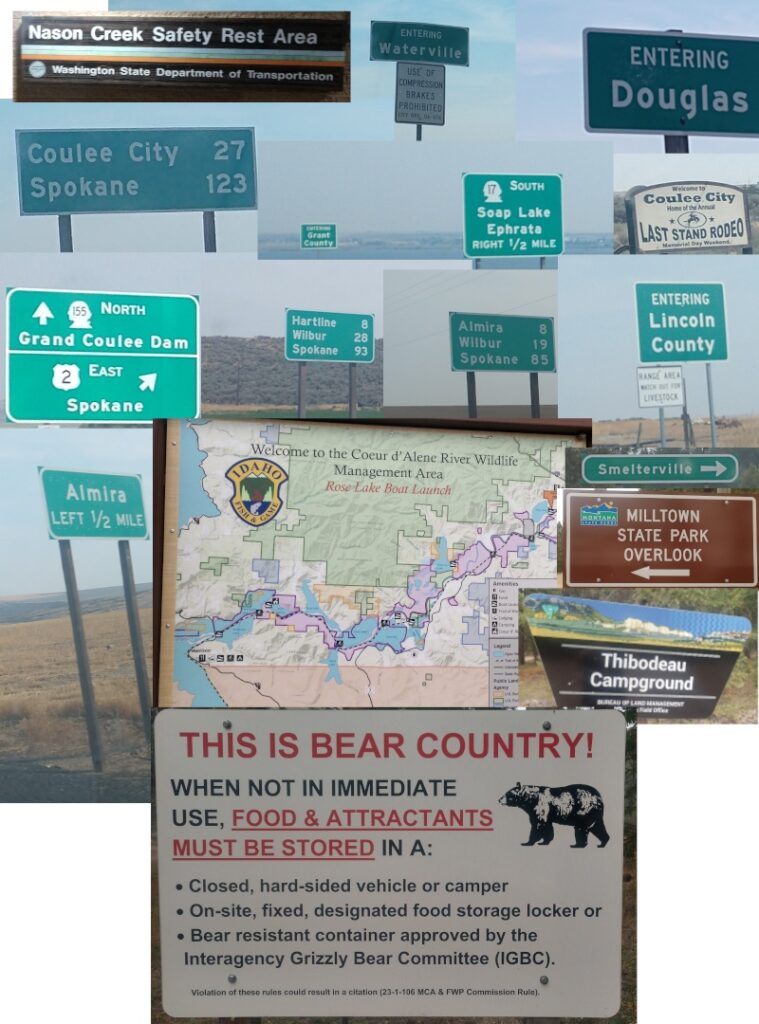 ---
All Walkabout Posts, in order
I'm Going on a Sabbatical
The Journey Begins
Intro to Paul Wheaton and his Permaculture Properties
Walkabout Update 2 Wheaton Permaculture
Walkabout Update 3 Wolf Flats Idaho
Walkabout Update 4 Great Salt Lake Area, Utah
Walkabout Update 5 Vegas and Fiddletown CA
Walkabout Update 6 Off Grid Living
Walkabout Update 7 Lots of Rain and a Deer Fence
Walkabout Update 8 I am Soon to be Homeless With a Mortgage